Magnetic tiles (in print and Braille)
Innovative element tile storage trays
Periodic Table of the Elements
Print/Braille reference sheets detailing each element
Element Circles and Bond Lines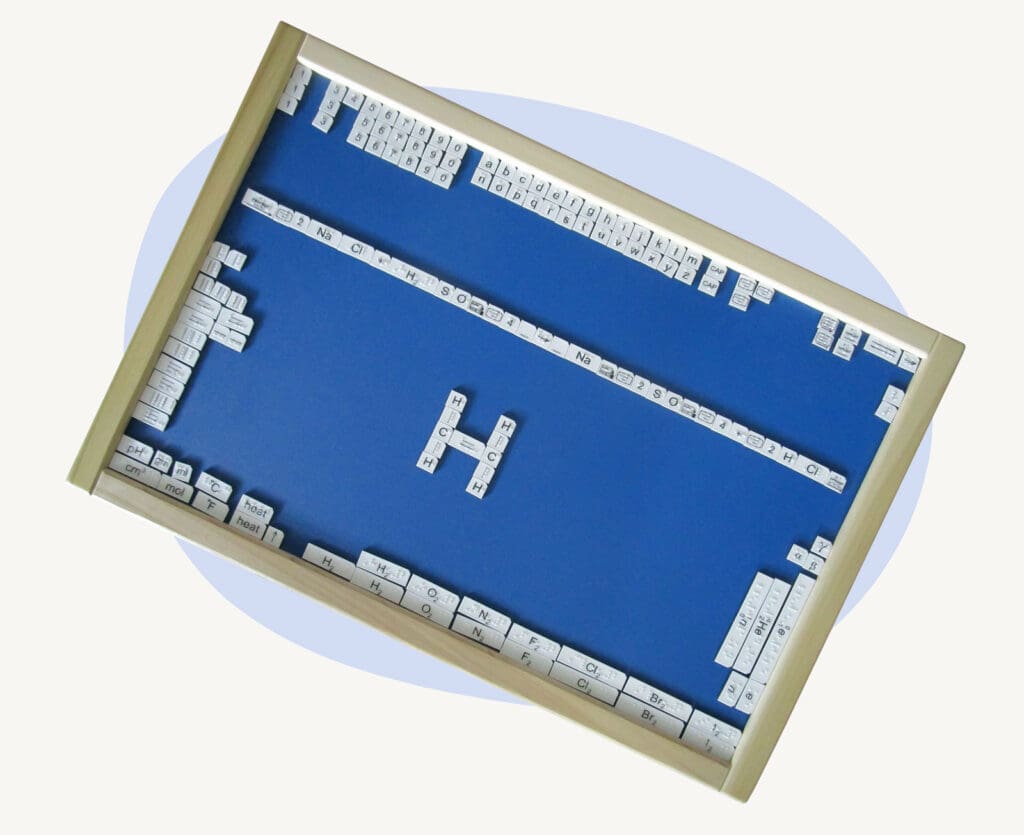 Watch This Video To Learn More About Our Chemistry Kit
One of the instructors that helped us with our new chemistry kit development was interviewed recently about it. Please watch the video for the full interview and an overview of our Chemistry Kit.
Replacement Pieces and Add-ons
If you don't need the full chemistry kit and only need to order a replacement piece, or if you would like to have extra pieces for your classroom or home you can choose from the following chemistry pieces for your blind or visually impaired students and children.